Atelier Extension Programs are offered on a quarterly or yearly basis. For the pre- or post-Atelier student, or anyone wishing to deepen their skills with other like-minded artists under the instruction and mentorship of an Atelier Director. Pre-approval of Instructor is required. Contact our Registrar directly for instructions. Option to pay quarterly or yearly.
---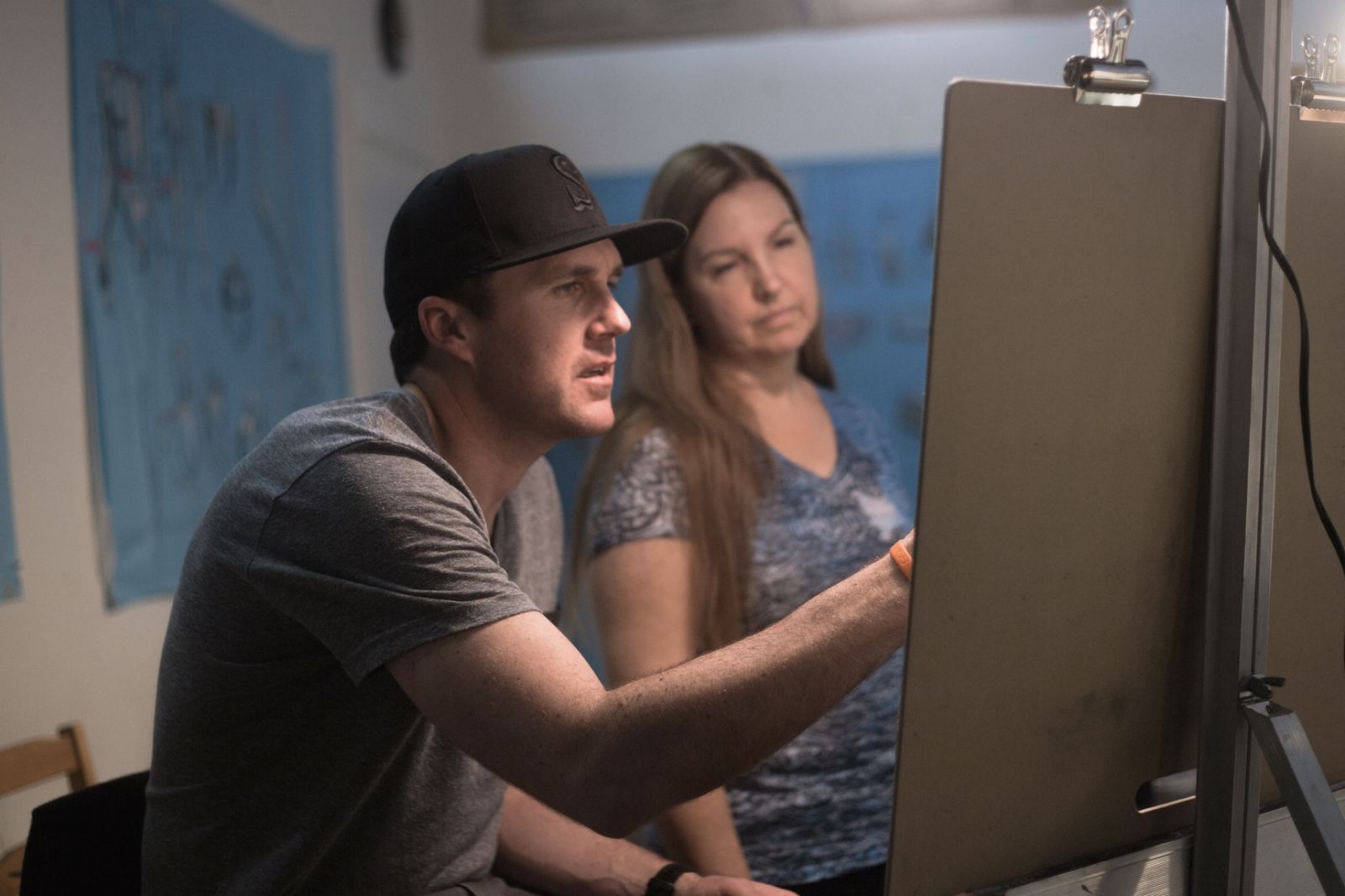 Core Drawing Practicum
with Geoff Flack
Goals:
- Develop a portfolio of drawings relating to a personal project/s
- Focused assignments with critical feedback
- Learn and develop the tools for a self-guided studio practice
Intent:
- To further solidify and expand upon one's foundational training in drawing
- This practicum is meant to coincide with the Core Drawing classes (or, as an option to those who have completed the Core Drawing Track)
- To build a community of artists looking for critical discourse, instructor mentorship, and peer to peer feedback
- Provide a supportive environment to foster a meaningful studio practice
Fee structure:
- All levels welcome!
- $760/quarter ($2,280/academic year) Prorated to adjust for late start fall of 2023
Practicals:
- Working from a home studio space/corner/kitchen table, students will create a personal studio schedule (Instructor to provide short list of studio equipment essentials)
- Demonstrations on assignments and exercises to jumpstart and nourish studio projects
- Meet weekly in-person at Gage Capitol Hill, for 3 hours, Wednesday afternoons, for critical feedback, demonstration and/or lecture (schedule subject to change depending on student needs and building schedule)
---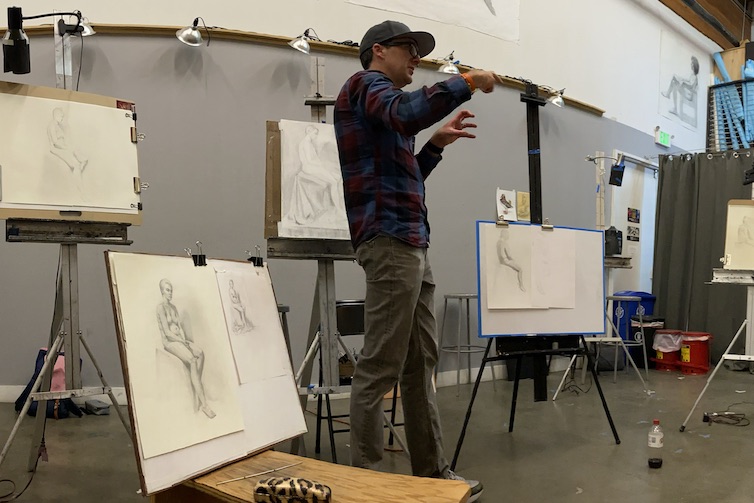 Advanced Drawing Seminar
with Geoff Flack
Intent:
- To build a community of artists working predominantly in the media of drawing, with an emphasis on the human figure, who are looking for critical discourse, instructor mentorship, and peer to peer feedback
Rationale:
- Establishing a studio practice after completing the rigors of an art education can be a difficult and isolating endeavor. Day to day life distractions can easily take over a postgraduate's studio practice, and without the structure of a program, can leave them feeling a bit lost. And, as you know, to hire a model with any sort of regularity is financially straining and logistically difficult to maintain.
Goal:
- To offer mentored sessions that meet weekly, working from a live model. These sessions include critical feedback of figurative work and personal projects. The goal is to offer postgraduate students a supportive community through group discussions and mentorship to help progress and support their studio practice.
Schedule:
- Parallels Atelier calendar (34-week calendar, prorated depending on this year's start date)
- Mondays – Private life-room session for the Advanced Drawing Seminar (uninstructed) in Studio B at Gage Georgetown (Equinox Studios)
- Wednesdays – Option to join morning life-room session hosted by The Drawing Atelier (uninstructed)
- Thursday – The Advanced Drawing Seminar meets as a group, in-person. Individual critiques within a group setting (accompanied by appropriate lessons, demos, and/or drawn notes)
Outcomes:
- Create and execute personal project/s with intent to present work in group show/s.
- Continue to build portfolio of figurative work from life.
- Take part in Atelier events, field trips, etc.
Practicals:
- 3-6 hours of model time/week
- 3 hours in-person crits/week
- Access to content and notes within Atelier curriculum
- Access to studio B, mezzanine, and print room - to use outside of Atelier class times
- Fee structure: $825/quarter ($2,475/academic year) Prorated to adjust for late start fall of 2023
---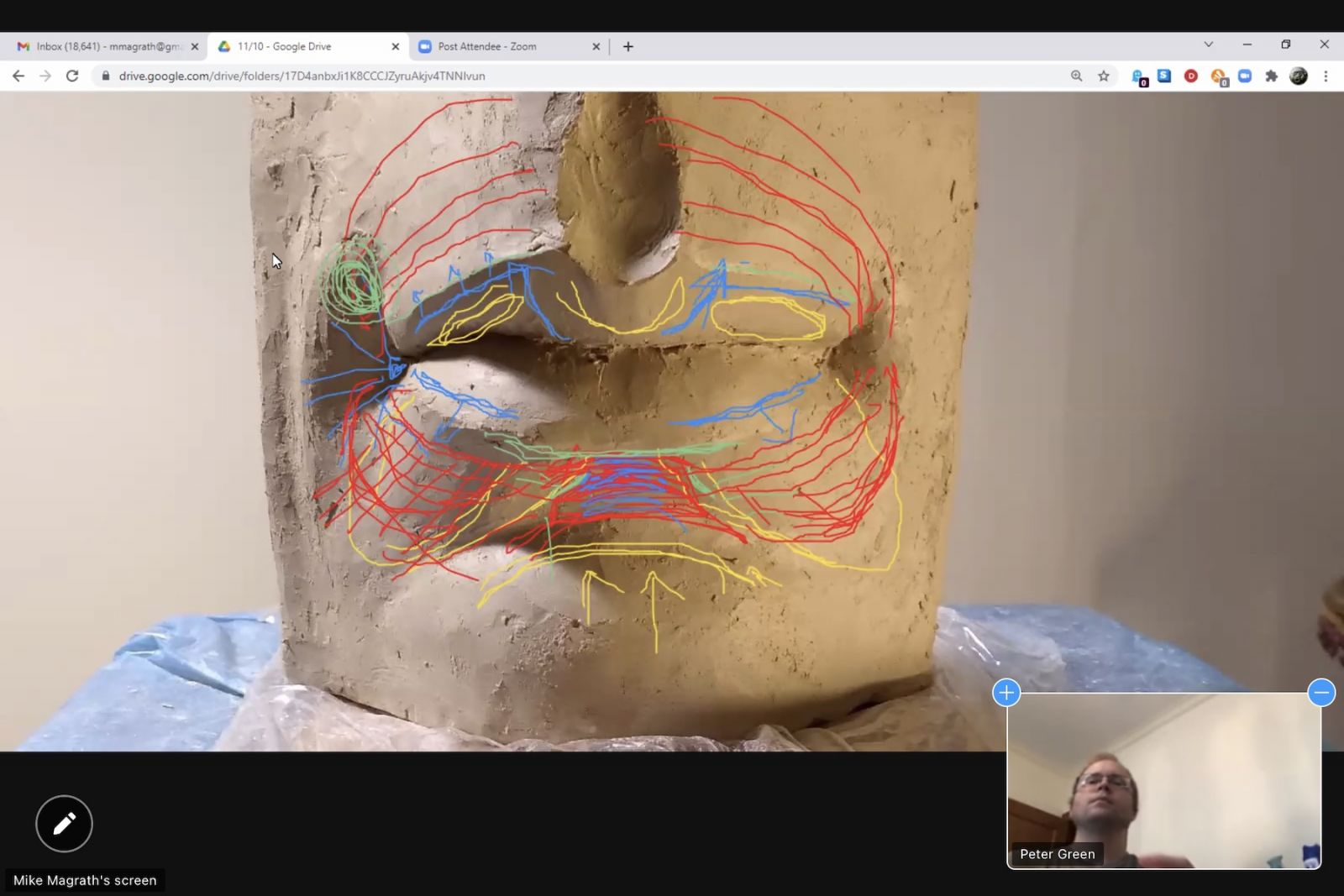 Online Sculpture Practicum
with Mike Magrath
Wednesday mornings on Zoom, 9:30 am-12:30 pm. $760/quarter.

Sculpture and studio art are difficult roads. There is often not a lot of local support for what we do. Time in the studio can be exhilarating but also socially isolating. We need community and feedback on our projects and questions in order to grow beyond ourselves. Our goal is to offer new, distant, and postgraduate students a virtual community, mentorship, instruction, and feedback by which to build skills and develop independent work and support their studio practice.

Purpose: To provide an ongoing supportive community and incentive to begin and to continue working, the maintenance of a weekly sculptural touch point and critical social and cultural support in our distracted and socially distanced age. All students will meet as a group 3 hrs/week (Wednesday mornings on Zoom, 9:30 am-12:30 pm) for live critiques and discussions. Instruction and demonstrations will be provided via live and asynchronous content. Class will then comprise individual critiques and discussions to which all students are welcome to participate or monitor. There is a ton to learn from another person's critique!

All levels are welcome! Beginning students will receive assignments and instruction on such projects as Bargue drawings and cast copies. For those who aspire to enter the Sculpture Atelier this is an excellent way to start building skills. More experienced students will receive demonstrations and individual assignments on projects such as drapery, maquette work and working with virtual models. Advanced students will be working on their own projects or may request assistance in developing work.