FREE Community Event - No registration necessary!

Header artwork by Dovey Martinez

Figurative Art is any art form that retains strong references to the real world, primarily the human body. After decades of diminishing attention and value, figurative art as a movement is experiencing a resurgence propelled, in part, by strong artistic voices from artists who weave their personal histories into broader narratives of sociopolitical issues. Led by facilitators and artists Scott Mexcal and Grace Athena Flott, this panel discussion brings together Seattle-based painters and cultural workers Lila Thomas and Dovey Martinez to explore their inspiring creative practices and visions for the future of figurative art.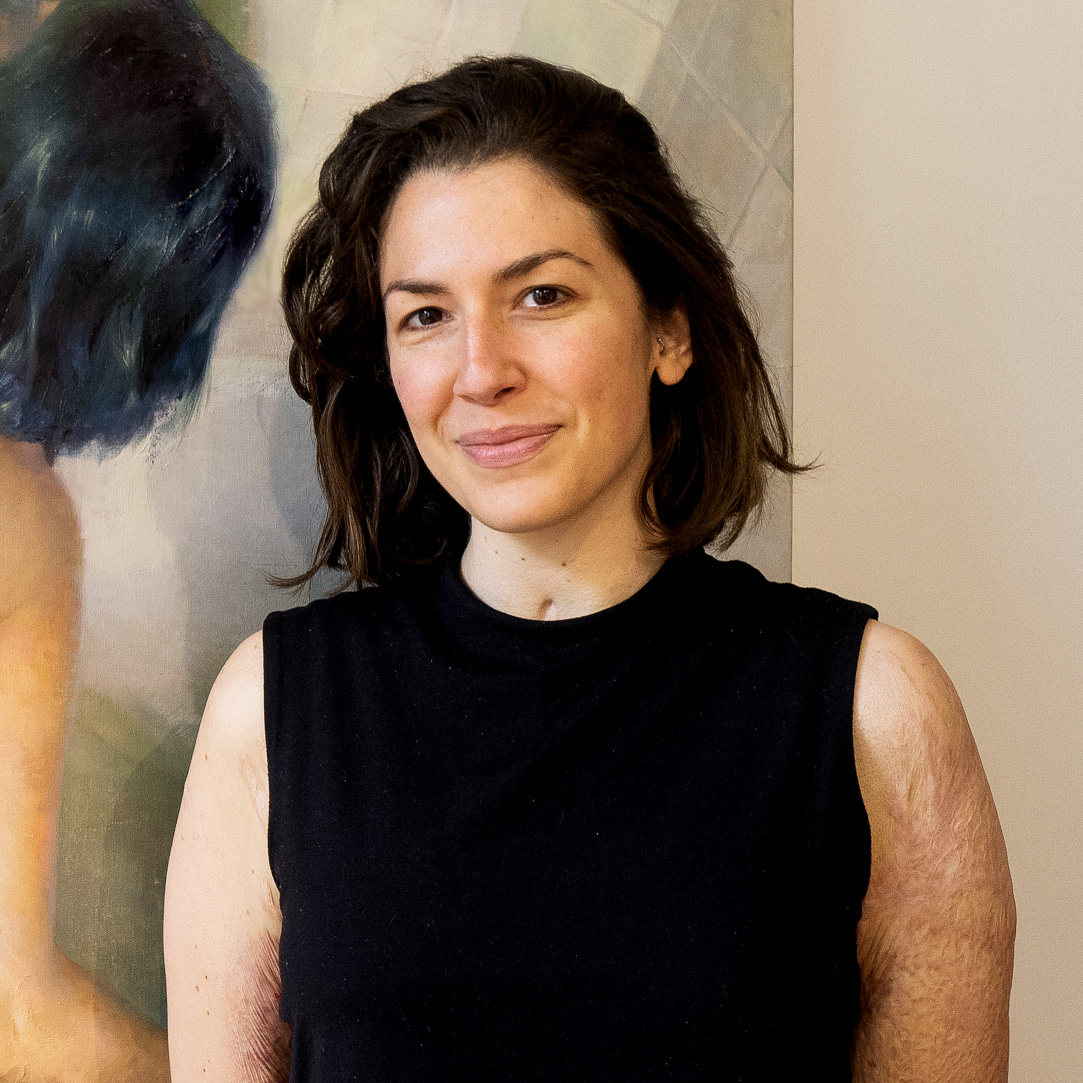 Grace Athena Flott she/her
Grace Athena Flott (b. 1990) is an emerging figurative painter from Spokane, Washington. Southwest Arts Magazine awarded her First Place in Artistic Excellence in January 2022. Major exhibitions include Figurativas 2021 at the Museum of Modern European Art (MEAM), Barcelona, Spain; Shades of Blue at Equity Gallery, NYC, NY, 2021; and recurring exhibitions at Maryhill Museum of Art, Goldendale, WA, 2019, 2020, 2021. A finalist in the 2020 BP Portrait Award and Art Renewal Center competitions, her work has appeared in Fine Art Connoisseur, The Artist's Magazine, Realism Today, Seattle Refined and numerous print and online journals. She is a graduate of the University of Washington and the Juliette Aristides Atelier. Her first solo exhibition Exposure Therapy debuted in May 2022 with Figure|Ground Gallery in Seattle, WA. Grace has been an artist-in-residence at The Hive (June 2022) and is a current Hope Corps grant recipient from the Seattle Office of Arts & Culture. Her work is held in public and private collections internationally.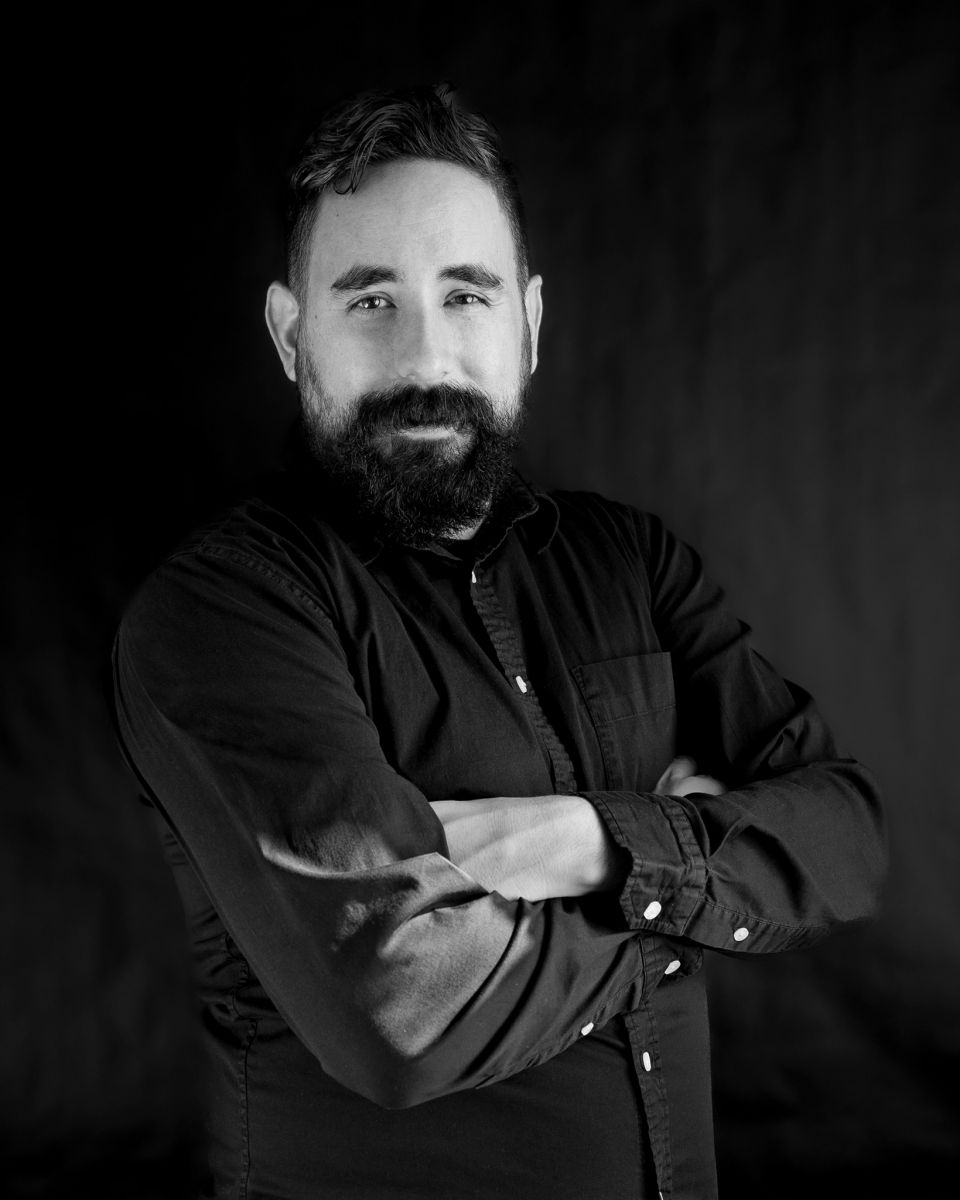 Scott Mexcal he/him
Scott Mexcal was born amidst the nopal and yucca on the banks of the Rio Grande river in Albuquerque, New Mexico. Scott is a cultural worker in the genre of socially engaged practice art combining creative practice with community social justice work. At the core of Scott's practice is a background in classical painting which he utilizes to create gallery work, community murals, digital imagery, and installation works. This work includes creating public art projects, mentoring underserved youth, studio art practice, and art activism. Scott holds an MFA from Prescott College, and a BFA from Northwest College of Art and Design. Scott's work is currently on view in a group exhibition entitled Viva la Communidad! at the M. Rosetta Hunter Art Gallery.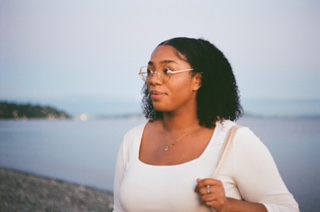 Lila Thomas 
Lila Thomas is a black queer Seattle-based visual artist from Southern Louisiana. She received her BFA in Drawing/Painting at Nicholls State University. Her work consists of portraits and intimate interior scenes where she uses light and color to sincerely represent the people in her life and transform mundane environments into immersive spaces. Lila's work has been shown in the Amen Art Gallery at Nicholls State University, Lilith Pole Studios, Inside Studios, and at a national juried art exhibition in the Manifest Gallery in Cincinnati, Ohio, where she won Best of Show. Lila is currently working on drawings and paintings at the Inscape residency in the International District in Seattle.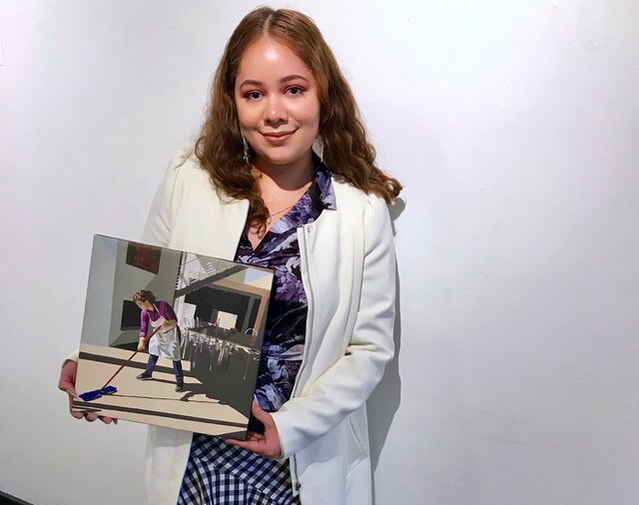 Dovey Martinez
Dovey aims to depict her mother in her labor in order to share her story as well as to serve as representational pieces to other immigrant families. She uses gold paint over the face and bodies of the people she paints as a metaphor for their high value to second generation immigrant children, but also to America. Immigrants are selfless. Immigrants are strong and resilient and work to help their own families but also are constantly seeking to build community. It is not her intent to create art to elevate herself, but rather to share the beauty and value of her Honduran and Latinx community. Every painting depicts someone she knows on a personal level. The imagery is gathered from her travels to Honduras, to the callejones in Los Angeles, and her neighborhood in Seattle. She is painting my mom, her grandma, herself, but also the parents of her friends and others with whom she has been raised. The color choices are bright and vibrant to represent the color palette of traditional Honduran paintings. She is excited to share with others the resilience and beauty of those in her community with viewers who may not have experienced this otherwise.