Location
Online program.
 
Tuition
2023/24 Full: $9,650
 
Program Content & Objectives
The Modern Color Atelier is a multi-year, online program with a focus on the method of color-blocking, wherein color is the primary building block for constructing images. It is a community of students that research and develop visual concepts, engage with art history, and contribute their individual approaches to painting.
Under the guidance of Director Kimberly Trowbridge, students learn to analyze color relationships based on value, temperature, and intensity. With this language, students construct and explore meaningful images that narrate their experience.

2023/24 Instructors:
Ashley Johnson: Lead Mentor, Teaching Artist
Amy Erickson: Teaching Artist
Sarah Bixler: Visiting Artist
 
Time Commitment
Students meet twice weekly on Tuesdays and Thursdays with trained instructors who will guide you through the formal concepts of color. Sessions include the introduction of visual concepts, demonstrations of studio exercises, and lectures on historical and contemporary paintings. Students work from observed still-life objects, master-work compositions, and the figure model using drawing, collage, gouache, and oil painting techniques. Sessions are interspersed with individual consultations and group critiques. 

Students are required to dedicate an additional, independent studio day per week for working on the class exercises.
The Atelier begins in mid-September and ends in mid-June.

Modern Color Atelier Curriculum Outline


ABOUT THE DIRECTOR: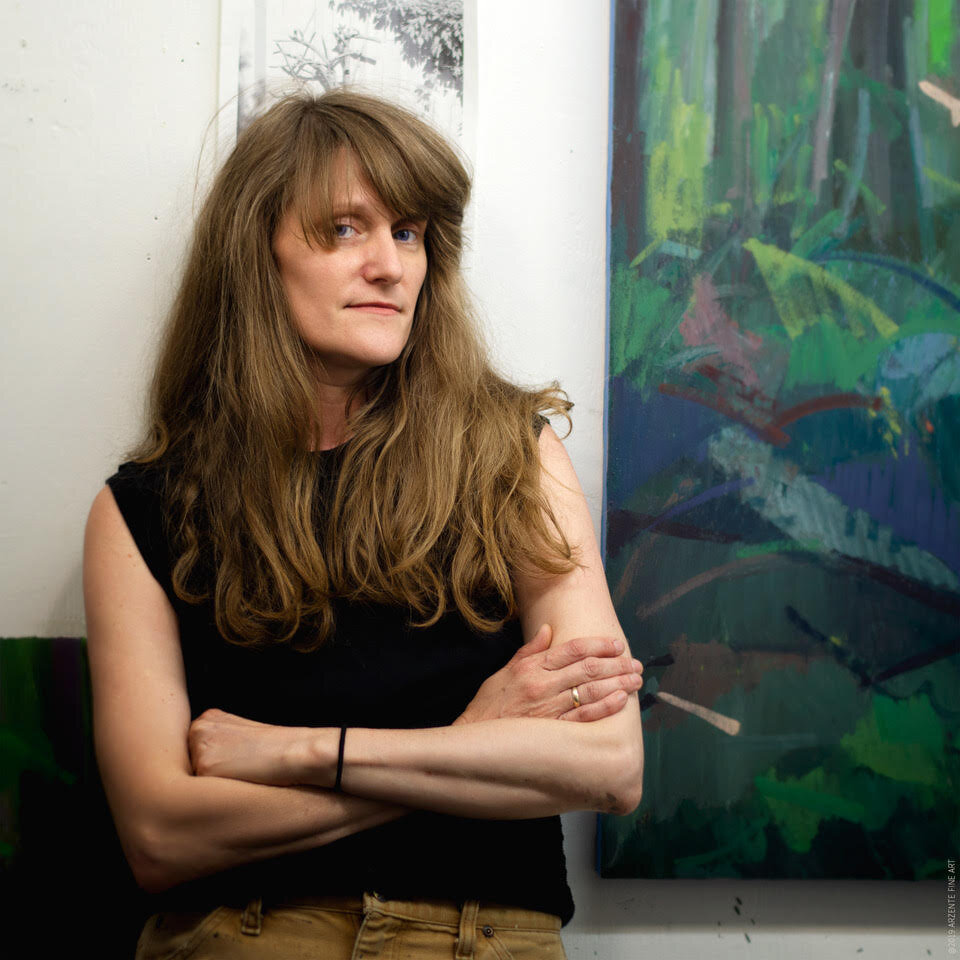 I am a teacher, a mentor, an advocate, and a witness for my students.
"Expanding on the Modernist tradition, I teach the formal language of color as the primary means for building images. My teaching method engages students in the process of identifying color relationships with a vocabulary that empowers them to make meaningful, articulate decisions on the palette. Teaching, for me, is a dialogue and collaboration with my students." -- Kimberly Trowbridge
Kimberly Trowbridge has taught painting and drawing at the University of Washington, Seattle, Western Washington University, Bellingham, and the Mount Gretna School of Art in Pennsylvania.  She began teaching at Gage Academy in 2006 and launched the Trowbridge Atelier in 2014, offering a rigorous program for devoted students to learn a practical, hands-on understanding of color concepts. Starting in 2022, the newly imagined Modern Color Atelier features a new team of teaching artists to implement and coach students under the guidance of Trowbridge's methods.


MEET THE INSTRUCTORS:

Ashley Johnson, Lead Mentor, Teaching Artist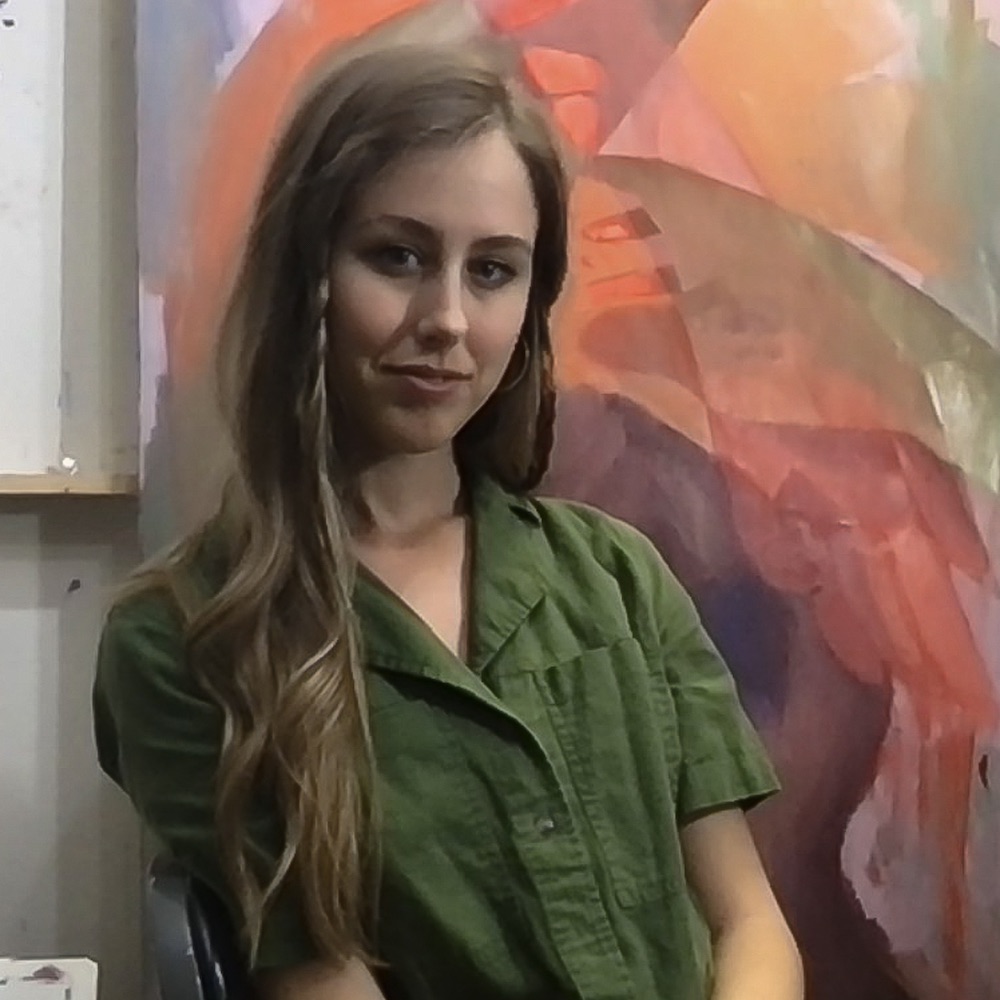 Ashley is a painter, writer, nurse, and teacher based in Bremerton, Washington. She recently graduated with her MFA at the Pennsylvania Academy of Fine Arts (2022) and is an alumnus of the Trowbridge Atelier (2020). She is a Fred and Naomi Hazell Art Scholarship recipient through PAFA (2021), a two-time Dennis Evans and Nancy Mee scholarship recipient through Gage Academy of Art (2018, 2019), she has recently shown her work at the Fountainhead Gallery in Seattle and has been published in New American Paintings' MFA issue (2023). 
I make paintings, drawings, and collages as reenactments of bodily experiences within the forest, often depicting figures immersed and dissolving into and out of a plant, mushroom, or tree. My work grapples with the slow collective loss of our forests and animals. I explore these themes with color relationships which capture the connection between the painful and joyous moments of living. I began my long wilderness wanderings in 2016 on the Pacific Crest Trail, walking the length of the country from the Canadian border to the Mexican border over the course of four months, an experience that remains deeply meaningful to my painting practice today. 
Amy Erickson, Teaching Artist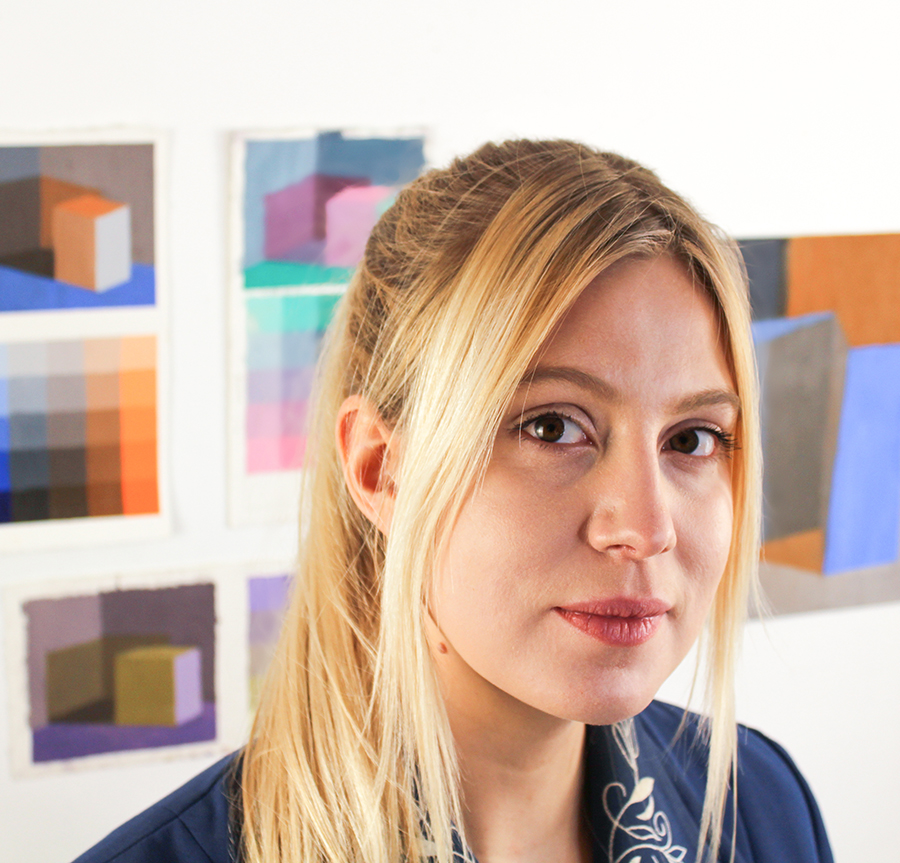 Amy Erickson is a figurative painter who lives and works in Seattle, WA. She works from the live model and still life in oil, acrylic, collage, and drawing media. She sees her process as a feedback loop between research and invention. Research involves making smaller images directly from life, her in-progress painting, or of some artifact in her imagination - "primary documents" that record information about color, form, and perception. She uses these smaller works to generate larger paintings in her studio that compress these perceptual "documents" together with additional layers of time, emotion, narrative, and sensation.
I draw inspiration for my compositions through a process of searching junk shops, the personal belongings of loved ones, and my own domestic surroundings. The sentimental or symbolic attachment I have toward these objects is merely a jumping-off point for deeper perceptual digestion. The interplay between looking, recording, and composing through mark and shape is the core of my process. The experience of making is both exploring and surrendering what is "precious" - a journey toward discovering something more sublime.
Sarah Bixler, Visiting Artist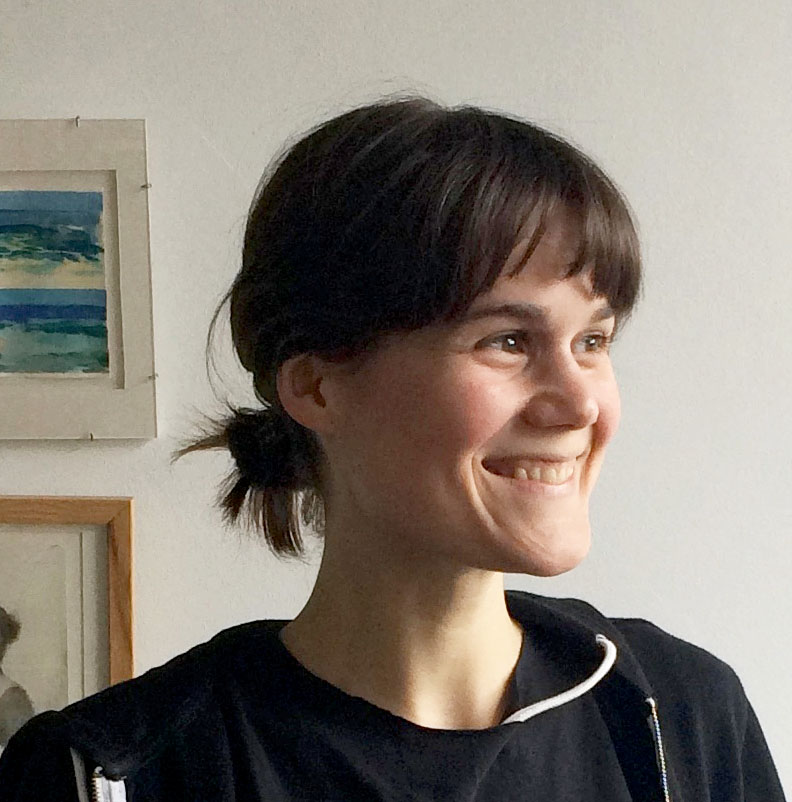 Sarah Bixler is a painter and educator in Seattle Washington.  She began her artistic studies at Gage Academy of Art where she deepened her understanding of the human body through long-form sculpture, anatomy and drawing from direct observation.  In 2011, Sarah received a BFA from the University of Washington where she studied contemporary drawing and painting. She has taught observational drawing and painting since 2011 and has offered classes at Winslow Art Center, Seattle Artist League and Gage Academy of Art.   
I am interested in the tension between representation and abstraction. I primarily work from observation and am interested in how painting and drawing transcribe the elements of observed space into marks of color and value. I love that working observationally changes the way we see the world and empowers us to notice the quiet moments of beauty that permeate our daily lives. As an instructor I focus on helping students see big areas of color and value, while developing a logical framework for understanding the relativity of color and color relationships. My teaching builds on the legacy of Charles Hawthorne and Edwin Dickinson, using observed areas of color and value to describe the form as it presents itself in its current moment, regardless of prior knowledge or assumptions of what a form should be.