FREE community event!
Saturday, October 1st
2:00pm-6:00pm
@ Gage Capitol Hill
ART SALE • PUMPKIN PATCH DRAWING • LIVE DEMOS • BOUNCY HOUSE • MUG DECORATING

Cultivate your creativity this season! Gage Academy of Art is hosting a fall arts festival and back to school open house event to celebrate the start of autumn. This free community event will bring together families in the Seattle area to enjoy an afternoon of great art and fun activities. Kids and adults of all ages are welcome!
The event features all kinds of activities for each member of the family. Let the kids jump around in the bounce house while you peruse artwork in the exciting fall art sale exhibition. Help your kids decorate a mug, then enjoy a hot drink and a treat at our pumpkin spice bar. Take a tour of the Atelier studios and check out the live model open studio while the kids draw in the pumpkin patch. There is truly something for everyone!
Proudly partnering with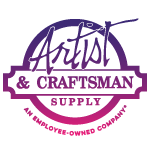 ---



Beyond Description

Curators: Eric Elliott & Jordan Wolfson
Figure Ground Art Gallery: August 4th - Sept 30th
Opening: Thursday, August 4th 5-9 PM and Thursday, September 1st 5-9 PM

From the Curators:
Human beings have been making two-dimensional handmade images for tens of thousands of years. The great project of Modernity provided the opportunity for radical, personal, creative experimentation in form. Individual, first-hand experience became paramount as a source, and through the impact and influence of painters such as Monet and Cézanne, the investigation of perception, and its relationship to being, became a key element. Modernity as a cultural era ended approximately fifty years ago, but the possibility of painting, and its attendant exploration of the interconnections between seeing, marking and being, as a vehicle for deep human engagement, continues unabated. This exhibition was curated with those concerns in mind, and heart.
The exhibition presents 18 painters in dialogue with the visible world, seeking to translate felt perception into paint. For them, meaning is located in the form itself, derived and generated in the relationships between the artist, the motif, and the painting. Each painter sees the world through their own particular lens, yet all ask themselves how it is possible to bring colored mud to life, and what that might say about the world we live in, and what it means to be human.
Eric Elliot & Jordan Wolfson

Artists:
Alix Bailey
Ann Gale
Catherine Kehoe
Christina Weaver
David Baird
Dean Fisher
Diarmuid Kelley
Edmond Praybe
Stephanie Pierce
Eric Elliott
Jordan Wolfson
Mathieu Weemaels
Osnat Oliva
Ruth Miller
Stanley Lewis
Wilbur Niewald
Ying Li
Zoey Frank